Welcome !
A trustworthy manufacturer of Manual DJ Voltage Transformer, Industrial Online UPS, Three Phase Industrial Voltage Stabilizer, and many more types of stabilizers.
About Us

We, Protek Enterprises, are a trusted manufacturer and exporter that has attained NSIC/SSI/ISO:9001:2008/CE and registered supplier in govt./semi-govt. departments of India. We offer our products including Single Phase Industrial Online UPS, Servo Voltage Regulator, Three Phase Servo Air Cooled Voltage Stabilizer, etc. in quality packaging materials like plastic, thermocol and cardboard to protect them from damage during shipment. The power backup items supplied by us are manufactured from the finest materials and are known for high performance, energy efficiency, low maintenance, sturdy construction, compact design, and longer serving life, and many more features. We follow total quality management at all the stages of manufacturing so that we can offer the best value of customers invested money. Moreover, we understand that low-quality stabilizers can cause a big mis-happening and thus, we take extra care for the same.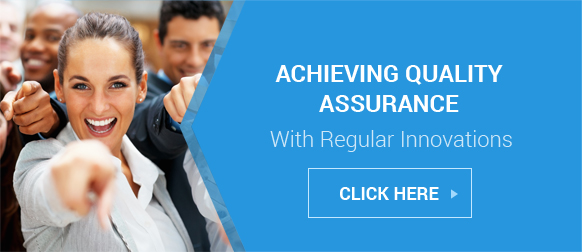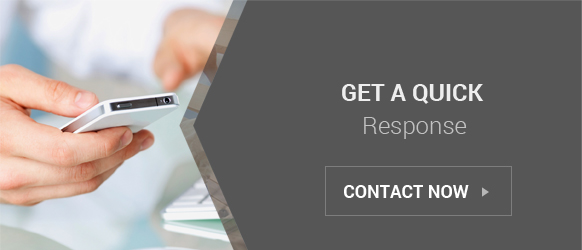 We are focused to make our customers happy by surpassing their expectations and our team is helping in the same. Our products are also being exported in the market of Nigeria, Kenya and Nepal, where customers are rating them five-star because of excellent attributes and low bottom rates.

Our Vision

To pursue the lane to excellence via constant improvements in our working approach and our products as well as services.

To think globally to address our esteemed clients with a systematic approach with personalized essence.

To offer products and services with value-added solutions that are worth the money of customers.

Mission

Provide customers with a huge number of products like Servo Voltage Regulator, Single Phase Industrial Online UPS, Three Phase Servo Air Cooled Voltage Stabilizer etc. at impressive rates that fit their budget.


Pursue business in accordance with the industrial norms and which we can help us to maintain our leading status.


Create & maintain a friendly and productive working environment in our company for employee satisfaction and growth.


Keep growing and offer benefits to our customers, vendors, stakeholders and investors.

Our Values

Attain optimal client satisfaction by offering them the right products and services at cost-effective rates as per their requirement.


We are committed to ethical conduct and have framed a set of same for our company which we follow with no compromise. Further, we take initiatives to protect the environment and meet our social responsibility. Apart from this, we practice quality, offer a safe range and contribute to energy-saving technology.


We help employees in polishing their skills and treat them fairly. We also give recognition to their accomplishments, achievements and dedication.

Infrastructure Facilities

We have constructed a big infrastructure that is well-equipped with the latest machines in order to manufacture Servo Voltage Regulator, the Single Phase Industrial Online UPS, Three Phase Servo Air Cooled Voltage Stabilizer etc. as per the industrial norms. Our production house is spread on an area of approximately 2200 sq ft along with 1000 sq ft open area. With the help of advanced machines and tools, we are able to utilize raw inputs like transformers, wires, resistors, cables, MCCB, etc. to manufacture a quality end product. We Computer-Aided Design and Computer-Aided Manufacturing facilities in our unit which helps in smooth business operations. Apart from this, there are different sections in our infrastructural wing that are named below:

Manufacturing unit
Warehousing unit
Quality testing unit
Warehouse and packaging unit
We believe that via teamwork we achieve miracles and earn the trust of customers. The support of our team members is one of the major keys behind the success of our company. Due to the back of our strong team, we have been able to:

Accept challenges and overcome them successfully via. creative thinking of our employees.


Meet the expectations of customers and attain our set goals within a stipulated time limit.


Listen to esteemed customers, meet their needs and resolve their queries.


Attain perfection in our products and services and offer the right value of customers' money.

Quality Assurance

We make sure to follow quality norms at each level of the production process in order to manufacture a defect-free Industrial Online UPS, Three Phase Industrial Voltage Stabilizer, Manual DJ Voltage Transformer etc. From the stage of raw material procurement till the final dispatch of end-product quality is not given cold shoulder at any stage. Following are some parameters on which our quality inspectors test the items:

Maintenance


Durability


Performance


Serving life


Safety


Construction

Certificate of Registration

We have attained ISO 14001:2016 certificate on the basis of excellence.

Expiry Date: 25/July/2020
Achievements

Authorized For Electrical Insulation Works In Gujarat.


Attained Certificate of Compliance for Quality.
Our Success Mantra: Value Added Services

A highly skilled team to meet corporate goals.
Focus on client satisfaction.


Make sure that all operations meet the challenge of the strongest competitors.

Improve our working process.

Quick decision making and accountability.

Focus on environmental, public & government concerns.

Financial stability.

Constant up-gradation of the production process as per the improvement in technology.

We believe in continuous renewal in culture & management, technology & tools and process & traditional mindset.

We Are Deal In Local Area.

PROTEK ENTERPRISES
Protek House, Opp Swaminaryan Mandir, on Ioc Road Chandkheda,Ahmedabad - 382424, Gujarat, India
Phone :08037405545
Fax :91-79-27517162
Mr Parimal Choudhary (Proprietor)
Mobile :08037405545